Issuing Green Bonds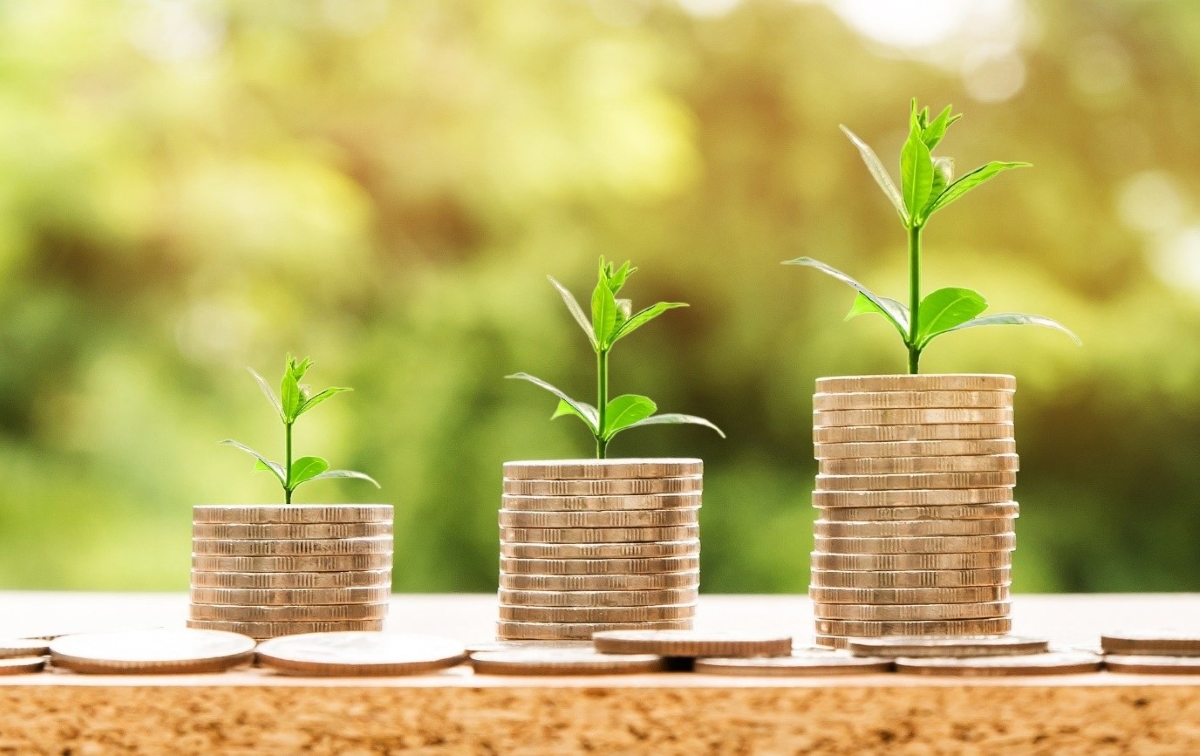 Through ratifying the Paris Agreement, 189 countries have agreed to work together to invest in a low-carbon future, lowering greenhouse gas (GHG) emissions enough to limit global temperature increase in this century to 2 ̊ C or less. Significant financial resources must be mobilized to meet this commitment, from the public and private sectors.
One way to source this funding is through green bonds. Investors buying green bonds can be confident they are financing projects that support a low-carbon future.
IFC's Green Banking Academy (GBAC) is an online banking knowledge initiative designed to help financial institutions and the private sector in Europe and Central Asia (ECA) learn about green banking and build green portfolios. GBAC advisory services are also available to help financial institutions evaluate the potential of Green Bonds for your business, and to help your organization issue green bonds.
"We will support the development of green bonds and carbon credit markets that are underpinned by demonstrable climate impact – not just greenwashing."

– David Malpass

World Bank Group President

June 2021
What is a Green Bond?
All bonds allow investors to lend money to bond issuers for a specific length of time at a set rate of interest. During the life of the bond, bond issuers use investors' money to develop new projects themselves. Or financial institutions may distribute the funding among several projects they have bundled together. At the end of the life of the bond, bond issuers repay the initial funding amount to investors.
While traditional bonds can fund all kinds of projects, the funds raised by issuing "green" bonds are used for "green" projects – projects that will have a positive impact on the environment. Green bonds were first issued by the World Bank in 2008, designed for investors who wanted their funds to be used to fight global warming.
Why Issue Green Bonds?
There are several reasons for your financial institution to issue green bonds:
Liquidity: Issuing green bonds can source funds from new investors, increasing liquidity for your business and allowing you to grow your loan portfolio. Demand for green bonds is growing along with investor concern about carbon emissions.
Branding and Credibility: Issuing green bonds allows your institution to build a reputation in green finance. As the need to de-carbonize the global economy becomes clear, demand for green financial projects is increasing. Issuing green bonds positions your institution as a part of the new low-carbon economy.
Value-Added Offering: A history of offering green bonds adds one more potential service for potential clients seeking financing for green projects.
Who Decides Whether a Bond is "Green"?
A bond is green when the projects funded through the bond issue are climate friendly and contribute to a low-carbon future. Two international associations have developed guidelines in this area, and IFC has created a tool to evaluate specific projects.
What Makes a Bond Green?
The International Capital Market Association (ICMA) is a Swiss-based, non-profit association of financial associations. The ICMA's Green Bond Principles are voluntary guidelines for issuing green bonds. These Principles focus on four main areas:
Use of Proceeds: Funded projects must provide clear environmental benefits. These are typically in areas such as renewable energy, energy efficiency, clean transportation, adaptation, or green buildings – but green bonds can fund any industry.
Process for Project Evaluation and Selection: Green bond issuers can choose green criteria, for example, IFC's green bond standards. Issues must be able to explain how projects have been chosen. What environmental benefits will the funded projects offer? What are the potential risks associated with the project?
Management of Proceeds: Funds received through green bonds must support green projects. Transparent records must be kept ensuring that projects meet the underlying definition of "green."
Reporting: Investors in green bonds are concerned about the potential for "greenwashing", the potential to classify investments as green when they are not. Investor confidence will increase when there is clear reporting on funded projects, and, where possible, key performance indicators related to these projects.
The Climate Bonds Initiative (CBI) is an international not-for-profit funded through grants and self-raised revenue. CBI's goal is to use the $100 global trillion bond market for climate change solutions. CBI's Climate Bonds Taxonomy can be used to determine if potential projects are consistent with the Paris Agreement goal of limiting global warming to 2 ̊ C. CBI has developed criteria for projects in the many areas of the economy.
"When it comes to climate change, finance is about more than money. It's about helping people impacted by climate change. It's about reducing their suffering. And, in some cases, it's about saving lives."

– Patricia Espinosa

Executive Secretary

UN Climate Change
How Can a Project be Evaluated for Inclusion in a Green Bond?
IFC's green bond standards are the same standards IFC uses to evaluate climate-smart loans: IFC's Definitions and Metrics for Climate-Related Activities. IFC's standards can be applied to any potential or existing investments using IFC's Climate Assessment for Financial Institutions (CAFI) tool. Projects that CAFI shows to be climate-smart can be bundled together into a green bond.
IFC's ECA GBAC team can help your team access and learn to use CAFI and understand how to issue green bonds.
Sustainable Bonds Issuance Report:

Moody's, a risk assessment firm, February 2021

In 2021: Moody's forecasts that $375 billion in green bonds will be issued worldwide, a 39% increase over 2020.
Global Demand for Green Bonds
Green bonds have been offered to investors with interest rates similar to commercial bonds. But recently, the term "greenium" has been used to describe a lower yield some investors are willing to accept in exchange for the ability to purchase green bonds. When this occurs, the institution issuing the green bond can pay lower interest rates for funds raised through the green bond.
Start Your Green Journey
For more information about GBAC or to schedule an assessment of your climate capabilities, please email ecagbac@ifc.org to contact a member of our ECA GBAC team.
We are looking forward to working with you.
Stay green!