Launch of the IFC Green Banking Academy in Europe and Central Asia
IFC, with over 20 years of global leadership in green finance, invites you to the official launch of a new knowledge and capacity-building initiative, the Green Banking Academy (GBAC) in Europe and Central Asia, implemented in partnership with the Government of Austria.
The huge untapped potential for climate investments in Europe and Central Asia is an excellent business opportunity. The banking industry must adapt and transform itself to enable ECA's transition to a low-carbon global economy.
Building on the success of the GBAC launched in 2018 in Latin America and the Caribbean, IFC's Financial Institutions Group has now created the Green Banking Academy in Europe and Central Asia to address the region's green finance potential. ECA GBAC will provide specialized training and individually tailored advisory services for financial institutions to speed up their green transformation.
The event will be of interest to the leaders of the Central Banks, CEOs, and top management of banks and other financial institutions; CEOs and owners of private companies operating in climate-related sectors such as energy efficiency, renewable energy, etc.
---
Agenda (Vienna time GMT+2):
13:00 — Accelerating Climate Finance in ECA, Georgina Baker, Vice President for Latin America and the Caribbean, and Europe and Central Asia, IFC
13:10 — Mobilizing the Power of the Financial Sector to Unlock Climate-Smart Investments, Vittorio Di Bello, Regional Head of Industry for Financial Institutions in Europe and Central Asia, IFC
13:15 — Ramping up Climate Finance and Impact, Alfred Lejsek, Deputy Director General, Directorate Financial Markets, DG Economic Policy, Financial Markets and Customs Duties, Federal Ministry of Finance of Austria
13:20 — Green Economy: A Great Business and Investment Opportunity, Juan Verde, Policy Expert and Corporate Strategist, Green Economy Advocate
13:50 — Questions
14:00 — IFC Green Banking Academy in Latin America and the Caribbean: Results and Lessons Learned, Carlos Serrano, Climate Finance Business Development Lead, Latin America and the Caribbean, IFC
14:05 — GBAC: Accelerating the Green Transformation of Banking in ECA, Leah Ann Soroka, Program Manager ECA Climate and Agricultural Financial Services, IFC; Aliaksandr Novikau, Green Finance Program, IFC
14:25 — Closing, Liliana Pozzo, Advisory Services Head LAC & ECA, IFC
---
Keynote Speakers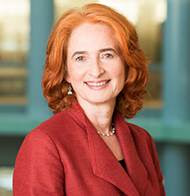 Georgina Baker
Georgina Baker is IFC's Vice President for Latin America and the Caribbean, and Europe and Central Asia. In this role, she's responsible for a committed IFC portfolio of nearly $30 billion.
Previously, Ms. Baker served IFC in two capacities: as Director of Syndications and as Deputy Treasurer, based in London, where she headed Treasury Operations for Europe, the Middle East, and North Africa.
Prior to that, Ms. Baker managed IFC's suite of trade and supply-chain finance products, starting with IFC's flagship trade program, the Global Trade Finance Program. In her 25 years at IFC, Ms. Baker has held positions in several areas—including manufacturing in Eastern Europe and financial-sector investments in South Asia, Europe, Central Asia, and the Middle East and North Africa.
Before joining IFC, Ms. Baker worked in the United Kingdom and Indonesia as a mechanical engineer. She holds an MBA from the London Business School.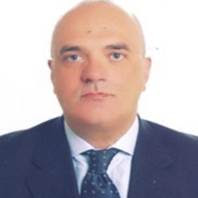 Vittorio Di Bello
Vittorio Di Bello is IFC Regional Head for Europe and Central Asia based in Vienna. He is leading the regional Financial Institution Group and its team managing IFC Investments (Equity and Loans), Advisory Services and Portfolio. He developed a solid experience in financial sector having worked in several markets in leading positions mainly in Asia i.e. China, Japan, Singapore.
Vittorio holds a Master of Business Administration from Rutgers University, The State University of New Jersey. University Degree from LUISS University, Rome with a graduation thesis in Economics of Emerging Markets.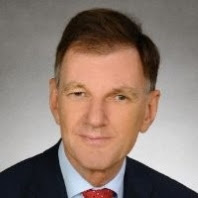 Alfred Lejsek
Alfred Lejsek is Deputy Director General and Head of the Directorate for Financial Markets at the Austrian Ministry of Finance. Mr. Lejsek serves as Chairman of the Supervisory Board of the Austrian Financial Market Authority (FMA) and the Austrian Debt Management Agency. He also holds the position of the Chairman of the Austrian Financial Market Stability Board.
Mr. Lejsek was born in 1959 in Vienna, Austria. He holds a Master degree in Economics and Business Administration from the University of Economics in Vienna.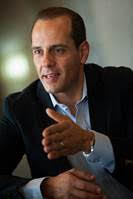 Juan Verde
Juan Verde is an internationally renowned strategist for the public and private sectors, with a particular focus on sustainable economic development.
In the public sector, Mr. Verde served as Deputy Assistant Secretary for Europe and Eurasia at the US Department of Commerce under President Obama. Mr. Verde previously served in the Department of Commerce during the Clinton Administration.
In the private sector, Mr. Verde has served as a consultant for a variety of prestigious companies, such as Google, Cisco, SAS, American Express. He has also collaborated with institutions such as the Inter-American Development Bank, Harvard University Kennedy School, and the World Bank. He founded and led the Canary Islands and Gibraltar chapters of the American Chamber of Commerce and is a current member of the Board of the ASBC.
His policy and private sector experiences have dovetailed in Mr. Verde's efforts to promote sustainable global business practices. He was a key advocate of Vice President Gore's "The Climate Reality Project". More recently, he was selected as one of the "World's 100 Most Influential Latinos in the fight against Climate Change" in 2019 and 2020, and was featured at the UN Climate Conference, COP25, in 2019.
---
The event will be held in English language.
Simultaneous translation in Russian will be available if connected via Zoom desktop application only (latest version).
In case you have any questions, please reach out to us by answering this email.
Looking forward to seeing you!
In partnership with: